Discover more from Glioblastology
Philosopher gets brain cancer; blogs about it. Welcome to Glioblastology. A journal of parenting, patient advocacy, existential maturity, and life with life-limiting illness.
Paying It Forward at Thanksgiving
Jack Hope and I share many interests, not least of which is a mutual love of well-crafted cocktails, which sets up the story, how Jack and I became friends. I tended the bar at Libertine, learning from and working beside some of our industry's best. Jack was a loyal, kind-hearted, thoughtful patron. If you know Jack, those words go down as smooth as our drinks. Jack is each of those things and more: kind-hearted, thoughtful, insightful, and compassionate. Talking across the bar one night, Jack and I learned that he and I are both graduates of the philosophy program at IU School of Liberal Arts at IUPUI.
My wife, Whitney, and I received my diagnosis of glioblastoma in June 2016. I coped with my devastating disease by turning to my first love, philosophy. I launched this blog, and I reached out to my academic contacts to express interest in sharing my story: the story of a young-30s, philosopher, bartender, dad to three, who is employing his formal training in academics to frame his aggressive brain cancer with some amount of sense--a task that at times continues to be Sisyphean.
I delivered my first public speaking event in March 2017. Jack attended, and by his own report, felt moved to action. He and I spoke. Keeping with Jack's generous and kind nature, he wondered how his success in the small business space with Hope Plumbing might translate to meaningful support of me and my family. Whitney and I are the beneficiaries of a loving and supportive community. Our immediate needs for food, medical bills, and daily living were being helped along by our support network, and Jack realized he might be well positioned to exercise greater influence. This set in motion the first steps that would become the Adam Hayden Philosophy Scholarship at the IU School of Liberal Arts at IUPUI. Jack is the founder of this award, but he is always quick to recognize the generosity of his employees who gave 20% of the funds needed to endow the scholarship, his suppliers who generously gave, and leaders in the service industry who know me personally, or by reputation, as, all things considered, a pretty decent human being. Special thanks to Neal Brown of Stella, Libertine, Pizzology, Ukiyo, Moon Rabbit Ramen, Ed Sahm of Sahm's Tavern, Big Lug, and more and William Kennedy of Crossroad Vintners.
Monday, November 13, just in time for Thanksgiving, Jack, philosophy faculty members from IU, the Dean of IU School of Liberal Arts at IUPUI, the Major Gifts Officer of the school, my parents, Whitney, and I presented Halle Leganza, philosophy student at IUPUI, with the inaugural award of the Adam Hayden Philosophy Scholarship.
I spoke with Halle to hear some about her philosophical interests, and in the common thread that connects all people featuring in this story, Halle uses philosophy and this scholarship she has earned to pay it forward in the world.
"I realized how much [philosophy] helps me in becoming more proficient at understanding meaning behind what we say and write," Halle told me. Meaning is central to Halle's professional interests. She seeks to be an American Sign Language (ASL) interpreter. Halle continued, "Philosophy specifically has taught me how one sentence can hold a variety of propositions and meanings, something we all as interpreting students struggle to pick out of utterances or signs."
Halle's insight is welcome. Consider how often we employ sarcasm, speaking the same words, but conveying a meaning that diverges from the words that are uttered. (Philosopher Paul Grice labels this phenomena 'implicature.') Halle credits philosophy with identifying, "the purpose of the sentence overall. What exactly is trying to be communicated here?" (her emphasis)
This year at Thanksgiving my family, despite this life changing and devastating diagnosis, has much to be thankful for.
I am thankful for so many in our community who gave selflessly to endow the Adam Hayden Philosophy Scholarship. You gave without knowing exactly who would benefit, and how exactly that beneficiary would leverage your generous donations. But look at the incredible work you have already contributed to! Halle will have a little less stress this year at school, and she has the benefit of a little more focus on her studies. Imagine ten or twenty years into the future when Halle is facilitating communication with persons who are deaf. You now have stake in her success.
Thank you, Jack. Thank you donors. Thank you IU School of Liberal Arts at IUPUI. Thank you Halle. Together we paying forward the generosity of others. Together we are making a positive difference in the world.
Cheers- AH
Pictures follow, also click to see a short video featuring Jack and I discussing the scholarship.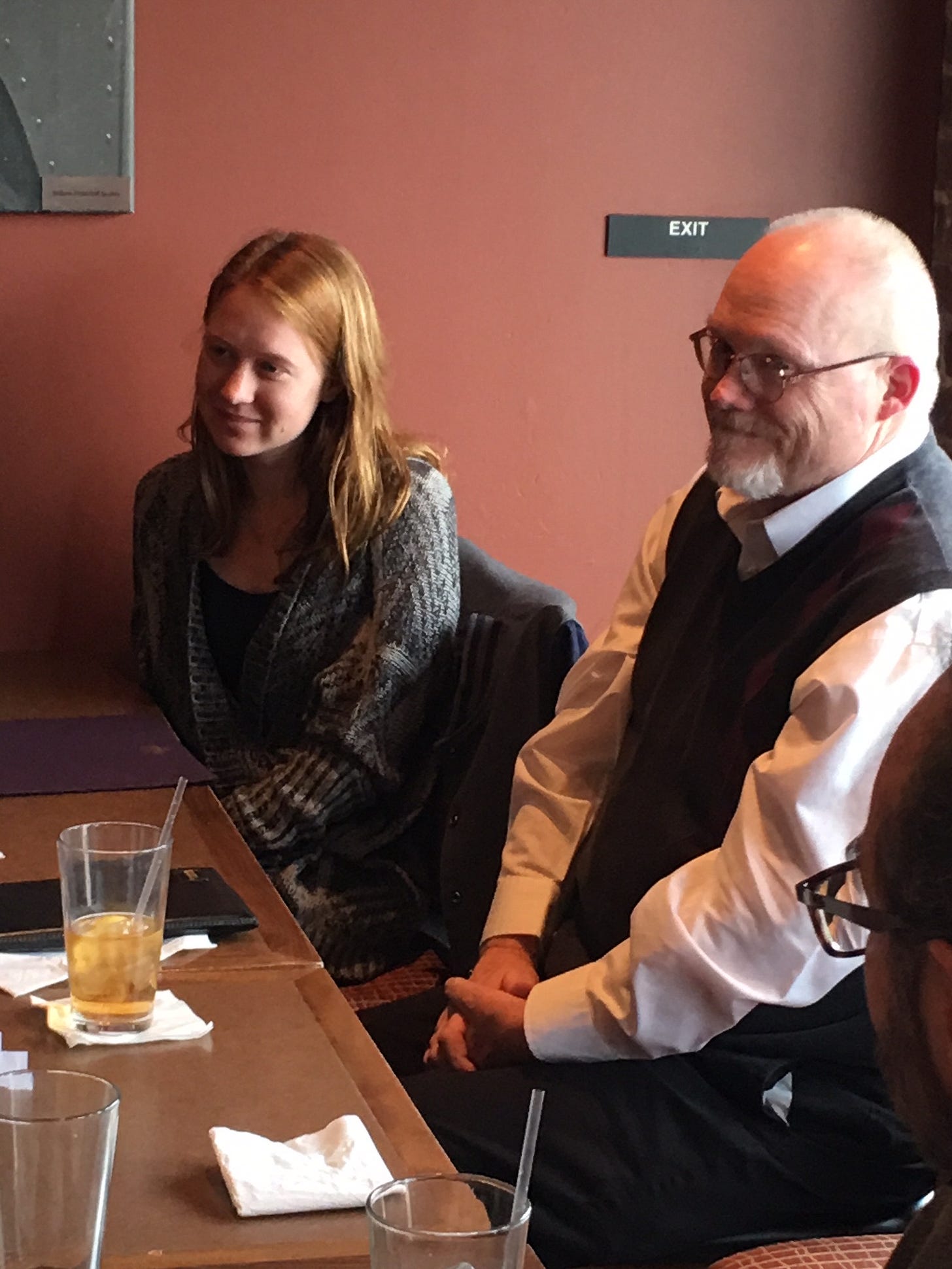 Recipient Halle Leganza and Dean of IU Liberal Arts at IUPUI, Dr. Tom Davis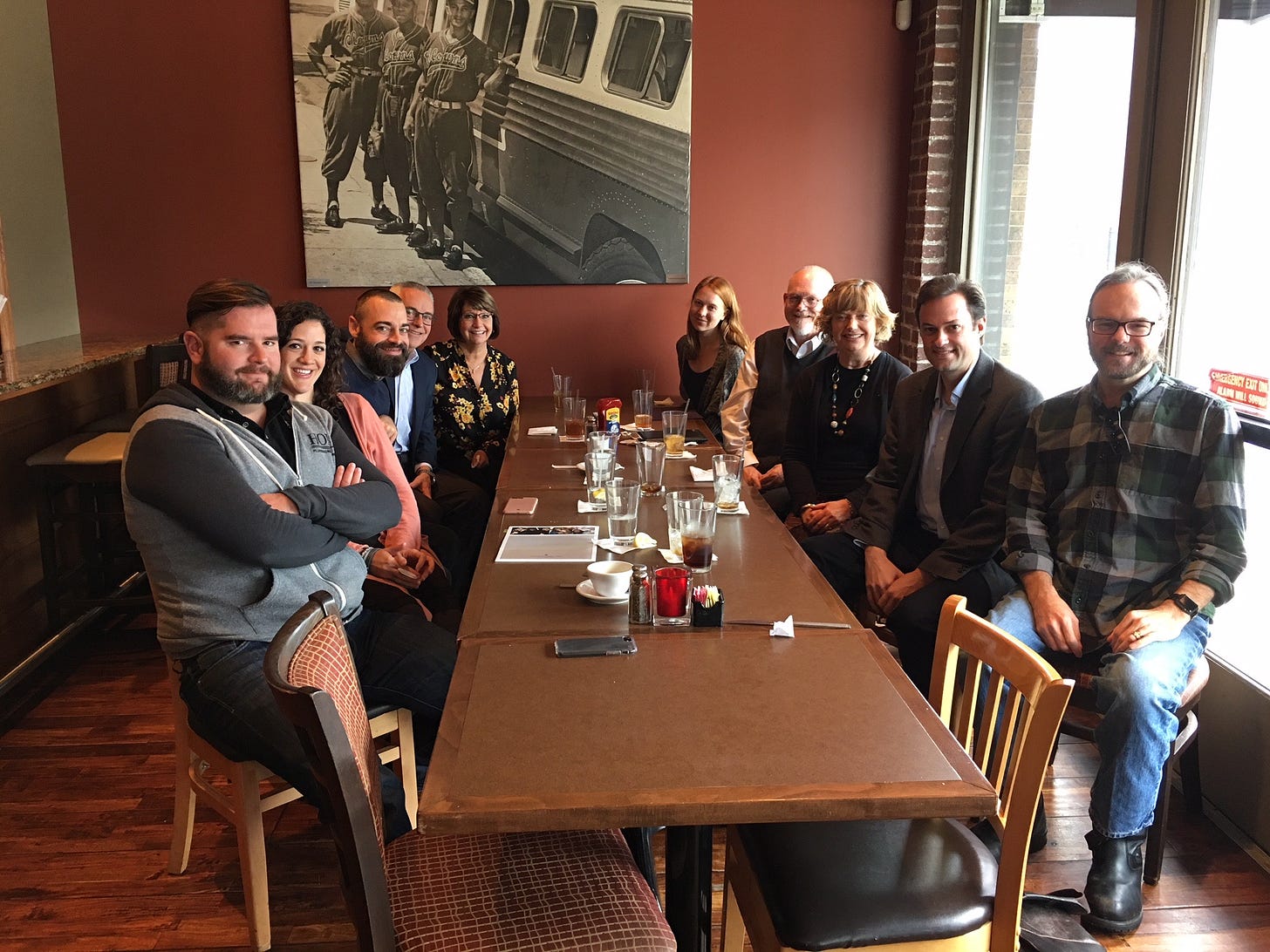 Jack Hope, Whitney and Adam Hayden, Adam's Parents, Marc and Julie Hayden, Halle Leganza, Dean, Dr. Tom Davis, Major Gifts Officer, Liz Goodfellow, and Philosophy Faculty, Dr. Chad Carmichael and Dr. Timothy Lyons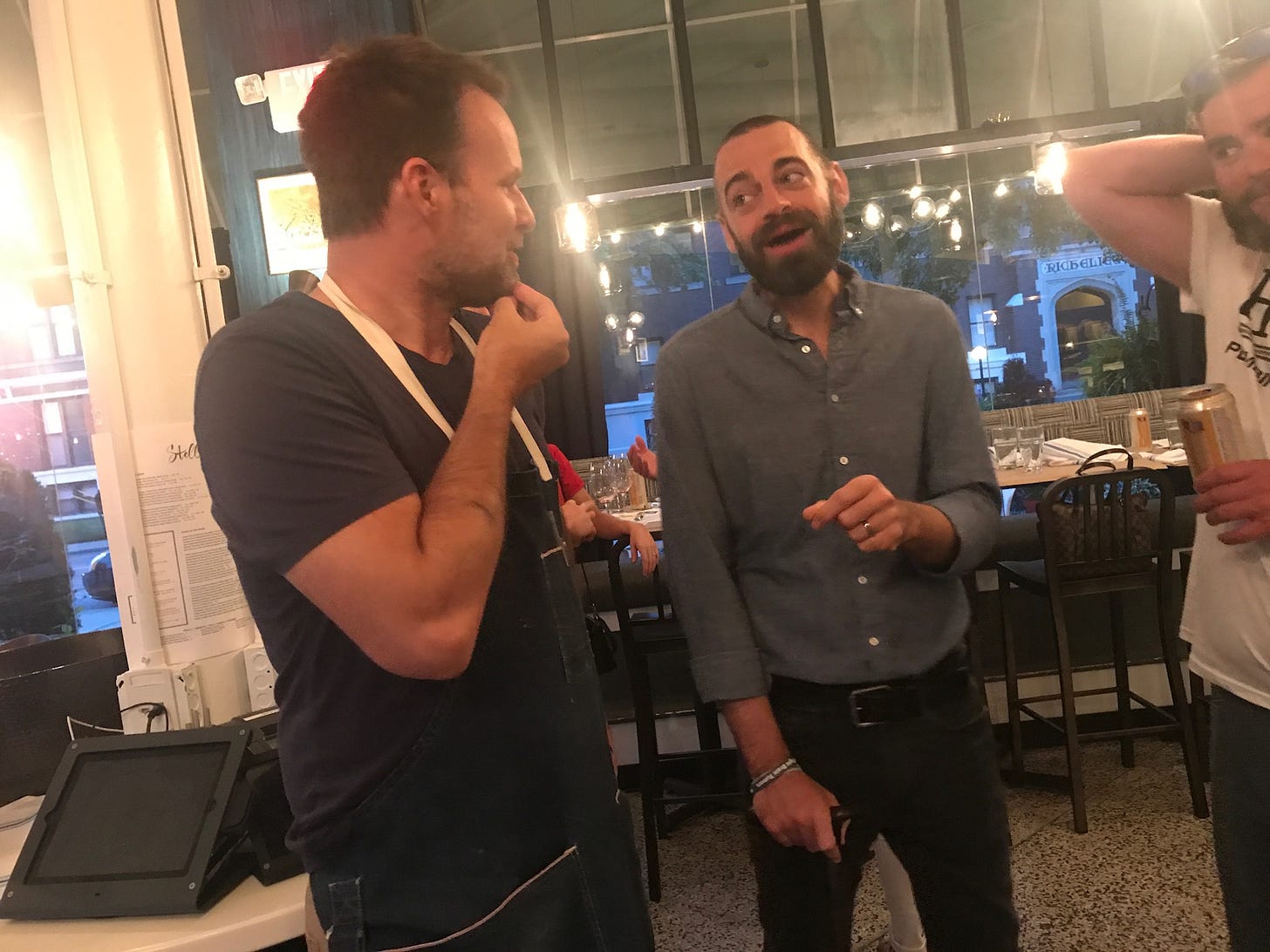 Adam and Jack Hope, with Adam's Good Friend and Mentor, Chef Neal Brown, Hosting a Fundraiser at Stella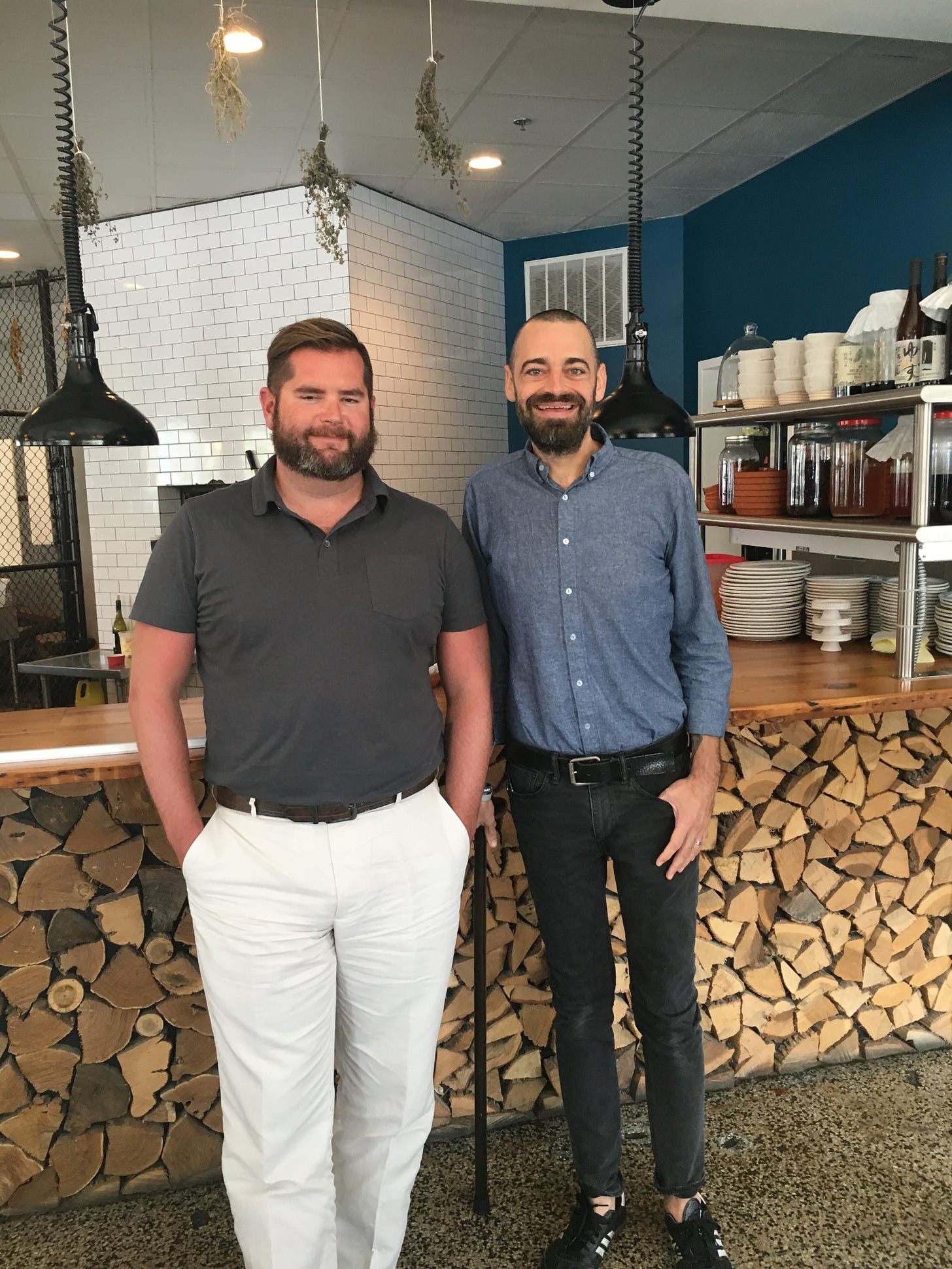 Founding Donor, Jack Hope with Adam